GROUSE CREEK RESIDENCE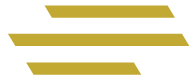 Elevation: 7,006
Neighborhood: Grouse Creek
Year Completed: 2012
A traditional mountain home featuring heavy timber frame construction and timeless craftsmanship.
Located on pristine ranch land at the base of Yellow Jacket Pass, this 8,100 square foot mountain rustic home is an ideal retreat to bring friends and family together.
Of paramount importance was to experience the spaces at a very human scale; to create warm gathering areas paired with cozy loft spaces. Abundant entertaining areas communicate seamlessly with the outdoors, while maintaining their welcoming sentiment. In addition to the main residence, the property offers a lock off guest suite and spa amenities.
"The experience of conceiving, designing, and constructing a "life dream" mountain home is unique and singular. Ed Becker, Chancie Keenan and Mountain Architecture were engaged, motivated and personally committed to our vision from the very beginning. Flexible and responsive, Ed Becker and Mountain Architecture listened and responded to changes in our view and scope without presumption. The living spaces that took shape in our home are intimate and purposeful, the design is in perfect "human scale", and the mountain rustic theme is evident from every view. Mountain Architecture and their team of construction professionals and consultants delivered on a promise of no compromise in design, construction within budget, and a family home that is timeless and very special." – Jeff Follert