SPIRITUAL LIFE CENTER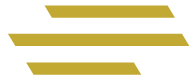 Elevation: 6,728
Neighborhood: Downtown
Year Completed: Completed in 2017
A significant addition sympathetic to the existing historic sanctuary designed by late architect Eugene Steinberg.
This prominent public building, open to multiple denominations, is located in the heart of Steamboat Springs in the transitional downtown district. The addition to the existing sanctuary was intended to create a welcoming gathering space for the community, conducive to various user groups.
The priority was to provide a solution that cohesively connected the past and the present. Reminiscent in design to the traditional Oak Street structures, inspiration was pulled from historic elements from the original early 20th century church which was located on the same site.
The design features permanence by incorporating grounding exterior materials balanced by a welcoming pedestrian scale. Distinguished by sharply angled rooflines, the building addition mirrors Eugune Stienbergs existing modern sanctuary form. A new enclosed cloister connects the principal structures providing a means of communication between the existing sanctuary and new community gathering place.
The interior spaces feature a new kitchen, an adult classroom, a teen room as well as a large inviting space utilized by various user groups. This may be the only project where MADG specified a labyrinth carpet tile.