OLD TOWN RESIDENCE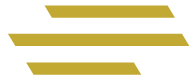 Elevation: 6,756
Neighborhood: Old Town
Year Completed: 2018
Located in the Residential Old Town zone district, this renovation utilized the existing pre-defined building footprint while overhauling the exterior shell to create vertical volume used for loft spaces
The challenge was to increase space within the existing footprint. Users previously entered the house through a small bedroom. The existing structure had low ceilings, drafty walls and leaky windows. The bathroom was part of the kitchen and dining space.
The design provided a creative solution to increase habitable space and maximize efficiency within the parameters of the foundation footprint.
Mountain Architecture's design solution offered an improved thermal envelope, tight wall and roof assemblies to maximize efficiencies. Reconfigured spaces improved circulation as well as created flexible areas that dual-function as their budding family grows. Creative structural solutions created habitable loft spaces that harness surrounding skyline views.