ROUTT COUNTY HEALTH AND HUMAN SERVICES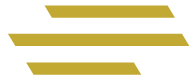 Elevation: 6,734
Neighborhood: Old Town
Year Completed: 2023
Square Footage: 16,990 S.F.
Routt County's Public Health and Human Services departments are integral to our community – they administer numerous state and federal programs while providing health and social services to the population of Routt County. 
The redevelopment was planned to provide a significant and much needed upgrade to Routt County's Health and Human Services, previously located in two non-salvagable buildings on 6th and Oak Street. The new structure was designed with intention to compliment the historic character of adjacent properties as the design transitions from Main Street to residential zoning North of Oak Street. The building was placed on site to engage the community with its primary entrance at the corner of 6th and Oak Streets, and a secondary entrance along Oak Street to encourage connectivity at the pedestrian level.
Fitting contextually on the site; the building is designed with commercial roof, wall, and window forms along 6th street, then transitioning to incorporate residential massing and roof forms fronting Oak Street. Projections and recesses in facades help diminish the building's overall mass. Paramount to the success of the design, ample open space and various on-grade patios are located between the building and Butcherknife Creek. The proposed building scale relates to both the mature vegetation along the creek, as well as the Routt County campus buildings to the East. Second level roof decks were incorporated to take advantage of prominent views, as well as provide active outdoor spaces above the street level.
The building's façade is comprised of brick and stone – materials which represent permanence and quality and are found historically throughout our community. Accents of metal, while traditional to local ranch vernacular, also compliment the masonry by bringing a contemporary edge to the exterior. Materials and color selections create campus context with the adjacent Routt County courthouse and other cornerstone buildings in Steamboat.
Design & Construction Team
Planning, Architecture, Interior Design, Project Management: Mountain Architecture Design Group
Civil Engineering: Baseline Engineering, Planning, & Surveying
Structural Engineering: Engineering Designworks
Mechanical and Electrical Engineering: BG BuildingWorks
Construction: Calcon Constructors
Photography: David Patterson