SODA CREEK APARTMENTS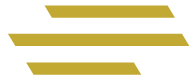 A contemporary interpretation of the historic style and scale of Steamboat's Old Town neighborhoods.
Mountain Architecture worked closely with Horizons Specialized Services to design a new transitional living facility for adults who are ready to move away from a group home setting and into a more independent lifestyle. Horizons Specialized Services provides support for people with developmental disabilities in five Colorado counties.