SOUTH VALLEY RESIDENCE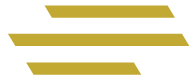 Elevation: 6,740
Neighborhood: South Valley
Year Completed: 2008
Inspired by old world style, this timeless single family residence captures the character of the South Valley with unique arches, thoughtful stone masonry and hand hewn timbers.
Mountain Architecture welcomed the call to collaborate with owner, Cami Bunn to assist in developing her concept for a home that would elegantly punctuate the landscape of the South Valley.
The gentle slope on the property allowed for an entertainment friendly gathering spaces within an open layout that utilizes indoor-outdoor connectivity surrounded by choice views.
Design elements from this project include a boastful arched stone doorway, heavy grout lines, dramatic central fireplace and cruck timber trusses. The turquoise entry door and kitchen cabinetry meld an old-world harkening with traditional sophistication. To this day, this project is still widely viewed and pinned to boards weekly.