STEAMBOAT MOUNTAIN SCHOOL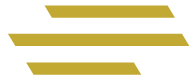 Elevation: 7,260
Neighborhood: Strawberry Park —
North Routt County Rd 36
Year Completed: 2018
Square Footage: 6,300 S.F.
Steamboat Mountain School, formerly known as The Lowell Whiteman School, is a small college preparatory school located within the mountain setting of Strawberry Park, a few miles north of Steamboat Springs, Colorado.
Steamboat Mountain School approached Mountain Architecture with the vision for a new building that would allow them to connect their community in a meaningful way through both academic and student-centered spaces. A space that would encourage students to gather, modern classrooms, a health office, sustainability, improved accessibility and energy conservation were among their top priorities.
The design challenge was to remove an existing temporary classroom building and provide a new structure to house these uses. After extensive site and space needs analysis, MADG evolved the solution to also provide interior connectivity between two existing buildings with the new structure, creating a cohesive and inviting learning environment.
The new building provides a focal point for the campus. A dramatic arched hallway connects the new building with its two older neighbors. Several design elements were incorporated to provide accessibility to all three buildings on both floor levels. Student and faculty involvement played an integral role in the success of this project.
Extensive exterior renovations to the existing principle classroom building include continuous exterior insulation and air infiltration barriers, new energy efficient doors and windows as well as an enclosed airlock to reduce indoor contaminants and provide increased interior comfort. By adding an elevator and creating connectivity of the upper floors, Steamboat Mountain School is now able to accommodate students and visitors in all of their spaces with ease.