VISTA RIDGE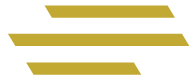 Elevation: 7,355
Neighborhood: Vista Ridge
Year Completed: 2008
A Steamboat Springs luxury single-family home nestled within the hillside and oriented to maximize South-facing views that include Steamboat Ski Resort, the lush Yampa Valley floor and mountain peaks of the Flat Tops Wilderness.
The steep topography of this mountain-side site offered panoramic view of the Steamboat Ski Area, Fish Creek Canyon and South Valley while posing significant design challenges. Our design team was able to propose a solution to create an unassuming yet distinct entry experience, connecting the structure to its natural environment.
Every room in this home harnesses breathtaking views, and terraced outdoor spaces invite the occupants to experience the natural landscape. The transitional form of the Vista Ridge Residence will stand the test of architectural trends.
Intentionally designed overhangs allow passive solar gain during long winter months while shading the interior environment through summer. This home earned Energy Star accreditation.